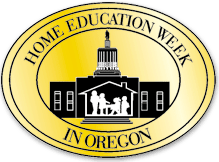 Apple Pie Day
Thursday, May 11, 2017





Quick Links: Come join us at the Oregon State Capitol to help celebrate Apple Pie Day on Thursday, May 11, 2017. Visit your legislators, tour the Capitol and Supreme Court, attend a rally, learn about our state government, sing in the Statewide Homeschool Choir, and meet home educators from all over Oregon. It's an exciting experience!

Home Education Week celebrations this year center around "Apple Pie Day," May 11, 2017, at the State Capitol. On that day, legislators and the governor will receive a home-baked apple pie and a packet of information promoting home education.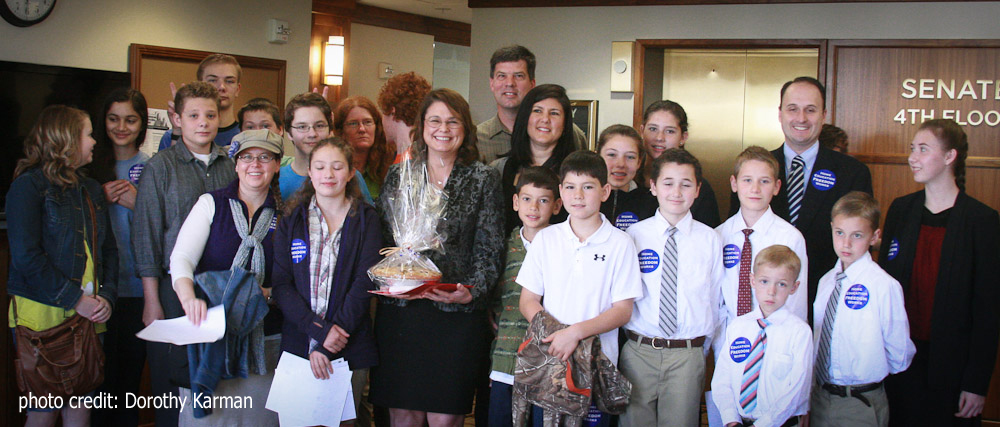 "Apple Pie Day" is Thursday, May 11th, at the Capitol

Each legislative session new Representatives and Senators fill the halls of the Capitol. These are the men and women who enact laws impacting our families. It is important that they get a chance to meet homeschool families from their district and learn how much you value your freedom to homeschool.

Apple Pie Day makes visiting your legislators easy. You bring an apple pie and we provide the information on homeschooling. Then you take your whole family to meet your legislators. (Make an appointment before you come. Here's how.) They will be delighted to meet your well behaved children and you can tell them how much you appreciate the freedom we have to home educate in Oregon!



Apple Pie Day contact information
General information
Wes and Deborah Butler
Message: 503-873-3159
Text: 503-932-0692


Let us know you have an appointment with your legislator
Amber Smith
Text: 541-248-7262


Bake a Pie
Amber Smith
Text: 541-248-7262


Join the Statewide Choir
Dallas Dubke
503-881-1084


or Holly Butler
Text: 503-269-1425


Tours of the Capitol
Jody Newland
Phone: 503-829-8734


Apple Pie Day Guides
Timothy Perkins
Text: 503-569-9048


Student page at Capitol

Visit the Oregon Legislature's Honorary Page website as soon as possible.



Copyright 2003-2020 OCEANetwork